The dining room project is off to a slow start thanks to Easter, spring break, and the beautiful weather that's had us at the park and getting our fill of vitamin D. In fact, this spring has been so warm and dry, we've been hoping for rain to help green things up.


Luckily the trees are taking their cues from the warmth and we've loved seeing the pink peach blossoms liven up the orchards around our house.


We have two apple trees ourselves and when Dustin took to trimming them up about three weeks ago, I couldn't help but take the opportunity to trim a few of the twigs for a display for my slow moving dining room.  And I wouldn't say we forced the blossoms, they were itching to get out, and we just helped them along.


I placed the twigs into a five gallon bucket and put them into the garage for about two weeks. Around that time I could see the buds were beginning to swell and burst open.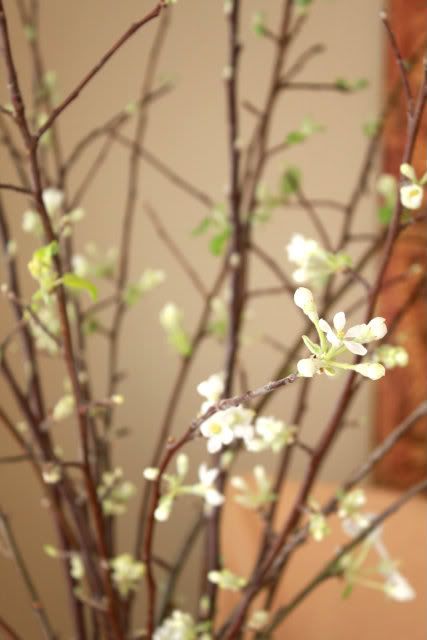 I trimmed an inch or two off the bottoms and put them in a vase filled with water. To my delight they've not only developed leaves, but beautiful white apple blossoms.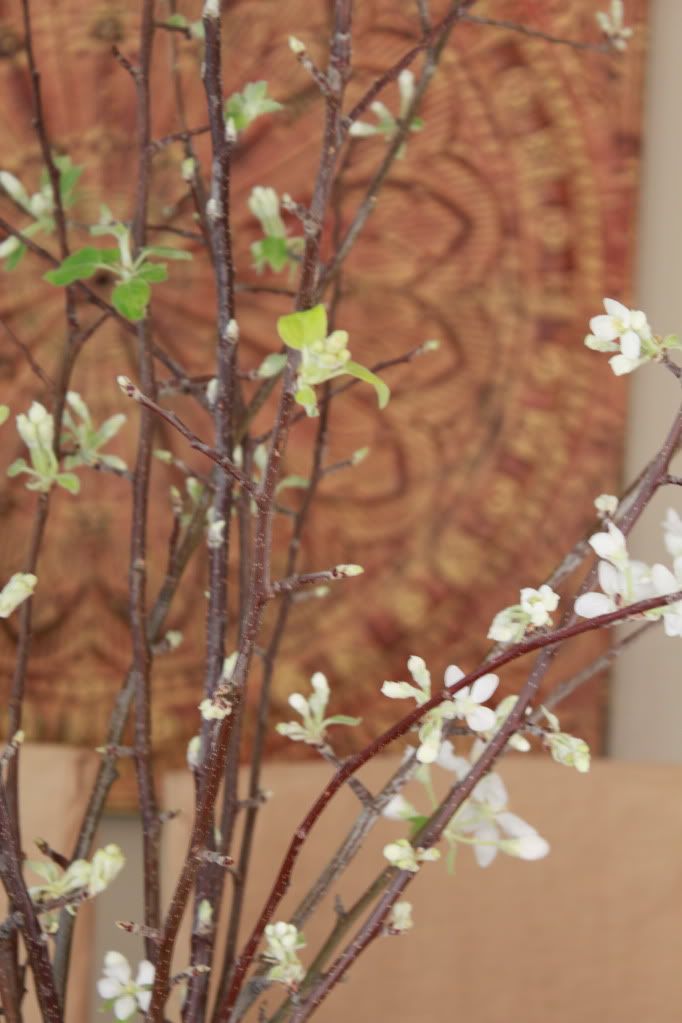 It's really interesting since the blooms on the trees outside have a pink underside and white middle. In either case, I love the personality they bring to my otherwise boring dining room. But thank goodness for our mood board, all that will be changing soon.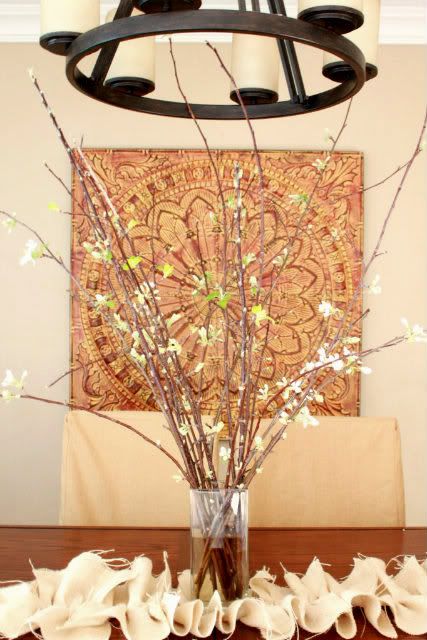 Don't you just love spring?
Please join us the 1st and 3rd Friday of each month for the
Repurpose-Remodel-Reveal
Linky Party!