With two young children and a new baby on the way, we found ourselves outnumbered.  Both in terms of bedrooms, and as parents.  While getting a nanny was out of our budget, we knew we could put in a little elbow grease to transform our son's bedroom into a relaxing space for both him and his sister.
It can be a challenge coming up with a room that suits a girl as well as a boy – while avoiding the traditional baby shower fallback colors of yellow and green when you don't want to risk buying for the wrong gender.  But with an infinite number of color combination possibilities, there isn't much of an excuse to have a room that doesn't excite and inspire.
Check out some of our top color palettes for shared rooms suitable for both boys and girls.
Bold, warm colors mingled with soft cool hues make a striking contrast and fun shared space.  See the room here.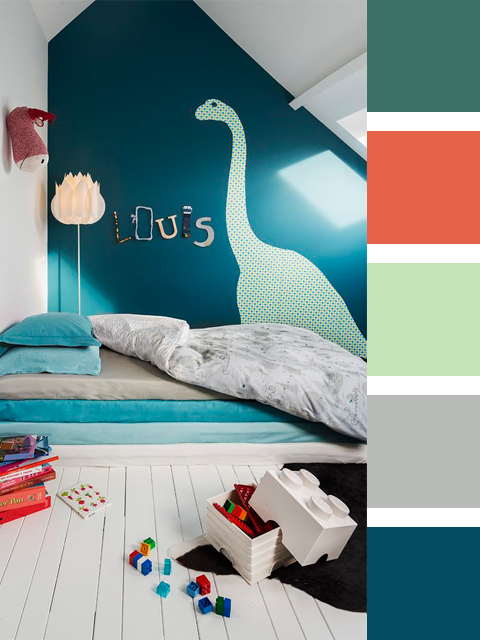 Using various shades of blue really help the salmon color pop, easily making this color pallet work for boys and girls.  More here.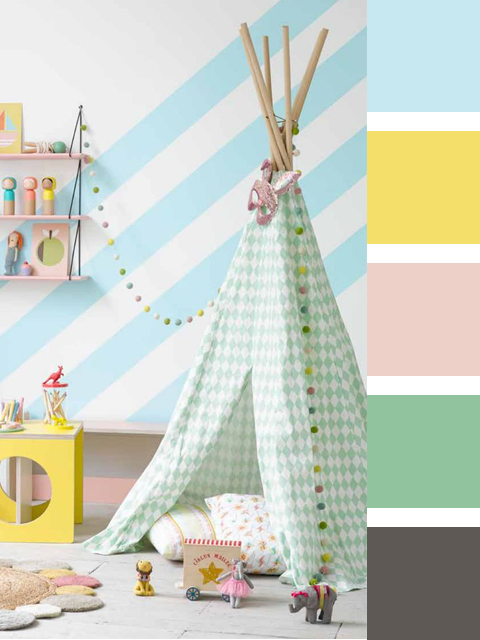 Soft pastels don't have to equate to baby colors only.  Use them in a shared room for a calming atmosphere.  More here.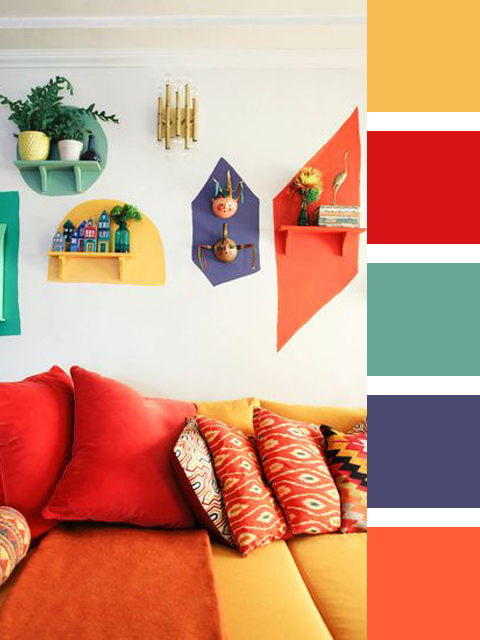 When it comes to kids, you can never go wrong with bold, bright colors.  Photographer here.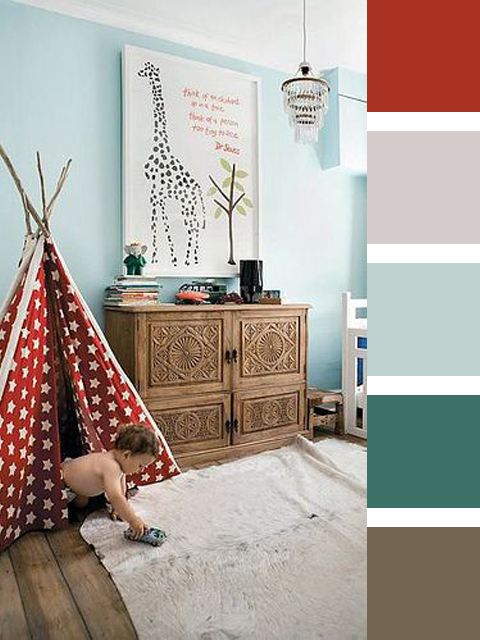 Subtle and sophisticated may be the right combination for your kiddos.  Plus who doesn't like a teepee?  Source unknown.
A fun take on the classic primary color palette.  Elle Decor.
Divide the colors in half, giving each child room space to claim as their own.  Source.
Fresh colors contrast with a moody charcoal grey.  Persialou reveals all in her fun shared bedroom.
A rustic-modern palette combines bolds with neutrals.  Source unknown.
Classic colors and bold striped patterns make for a whimsical shared space.  Source unknown.
There were lots of other shared boy and girl rooms that didn't make our list here, but you can see more on Whitney's shared room color schemes pinterest board.