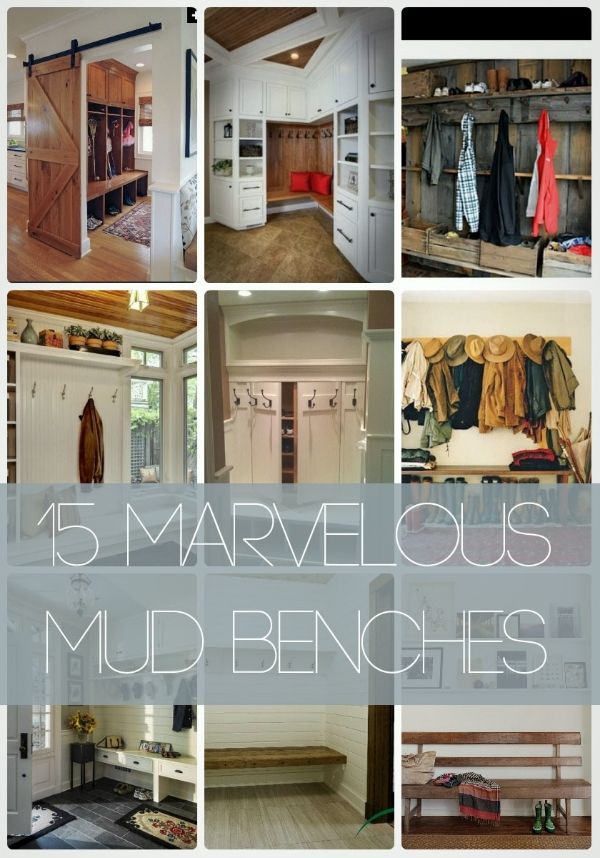 If your house is anything like ours, there are a few odd spots that can be somewhat problematic and take creativity to design around.  When we moved into our home, we had just such a section of wall opposite the garage door.  Whitney knew that this had the makings of being a great place for a mud bench and set out to find inspiration to guide our efforts.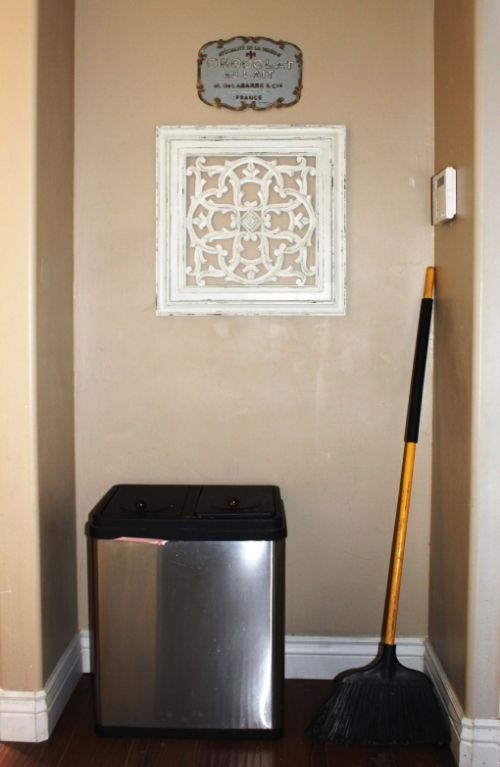 What resulted was a compilation of favorite mud benches curated from around the web.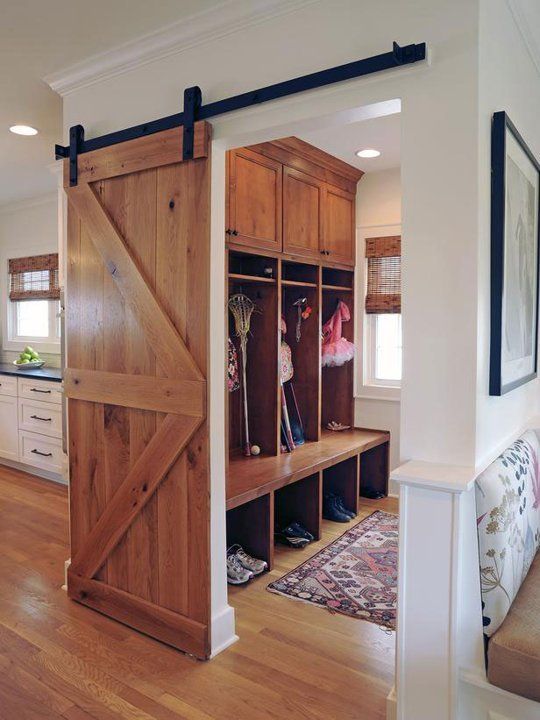 1. In the post "The 7 Elements of a Perfect Mudroom" Apartment Therapy highlights some great points on creating your mudroom.  This photo made the list due to the hideaway component of this space – not to mention a fantastic barn door on rollers.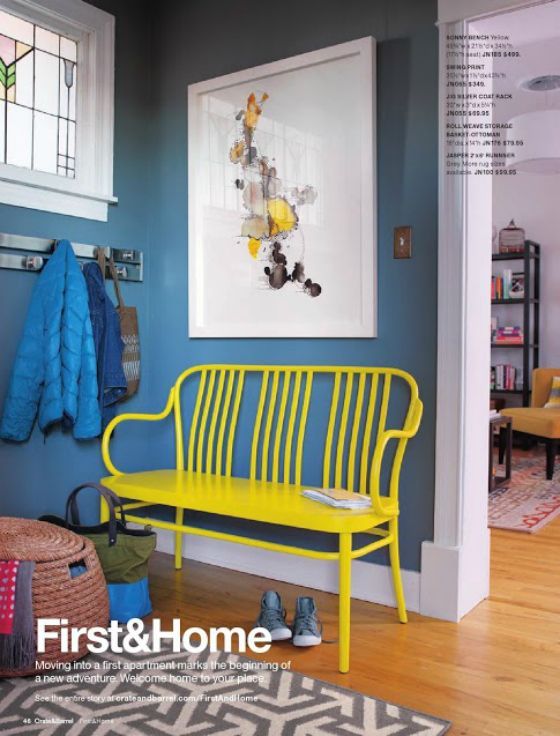 2. Crate and Barrel brought in color and simplicity with this mudroom set up.  The bench doesn't have to be directly beneath the hooks to be a functional room with personality.
3. Found on Indulgy, this mudroom doubles as a storage room – perfect for winter coats, jackets, and boots that can be unsightly when hung on racks.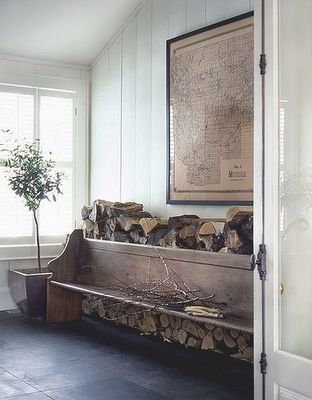 4. Go with a rustic touch with this bench.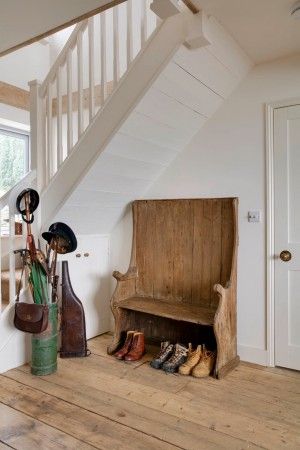 5. Flea markets and garage sales can hold inspiring mud benches.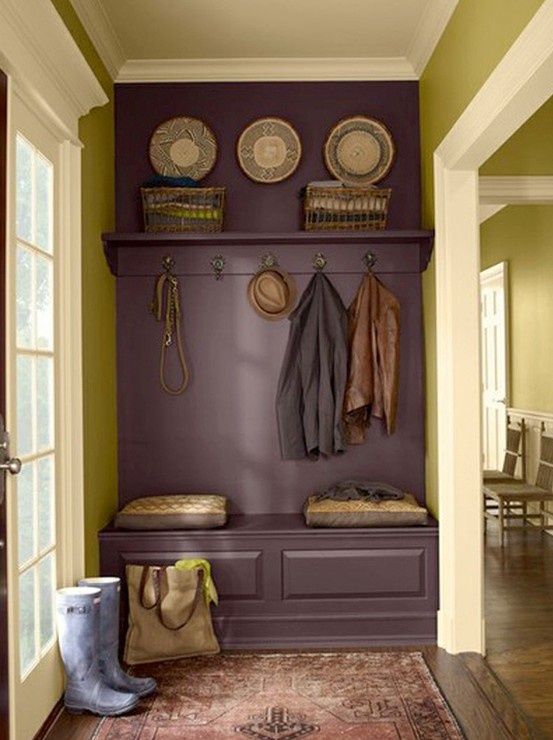 6. A solid pop of color (Benjamin Moore) on Apartment Therapy, highlights this mudroom with a floor to ceiling mud bench.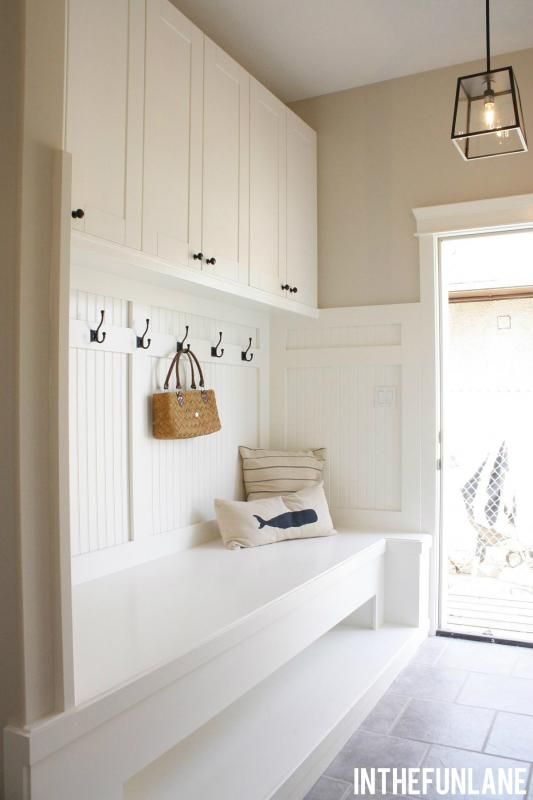 7. A clean and bright space can be a crowd-pleaser, unless that crowd is a bunch of muddy yahoos.  This mud bench would be smudged in no time at our house, but if you are able to keep it clean like In the Fun Lane, it would be gorgeous.

8. Herringbone floors and ample seating make this the perfect mudroom or entryway.

9. You can always up the personality of a rustic park bench by throwing in some fun artwork.

10. Hidden storage is always a plus, and this idea is dynamite.  There are no ends to the items I could store in here.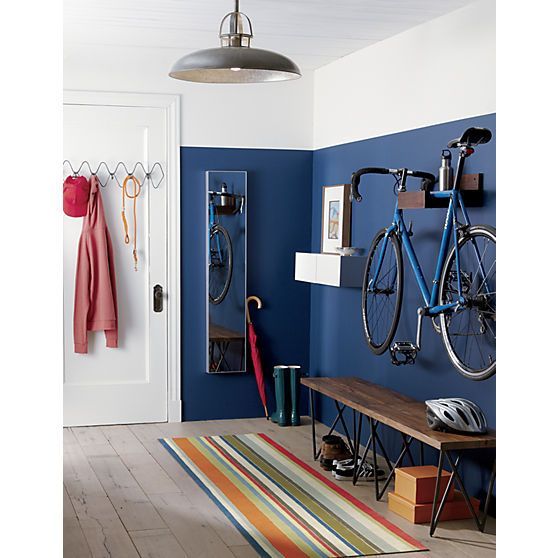 11. Make the purpose of your mudroom fit your lifestyle.  What a great way to store a bike indoors – or anything else for that matter.


12. Use a few key pieces to tie a minimalist approach together.  The Stir used reclaimed wood to highlight this fantastic and functional entryway.

13. Need more storage and have the space to do it?  This Houzz mudroom features lots of hooks, tons of cabinetry, and custom touches.

14. This Old House featured a quaint mudroom that takes advantage of both white and rustic wood pieces.

15. Classic is always in style.
We'll be taking elements from these mudrooms to redesign our awkward space.  We plan to share with you the final outcome on our next post, the first Sunday in February.  See you then!
Interested in seeing more mudroom inspiration?  Follow Whitney on Pinterest.